RSPV Now for the 2019 FOP Award Dinner
at The Farm on October 19th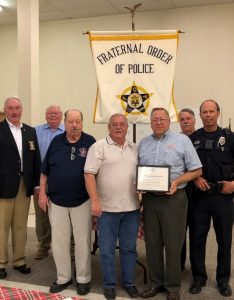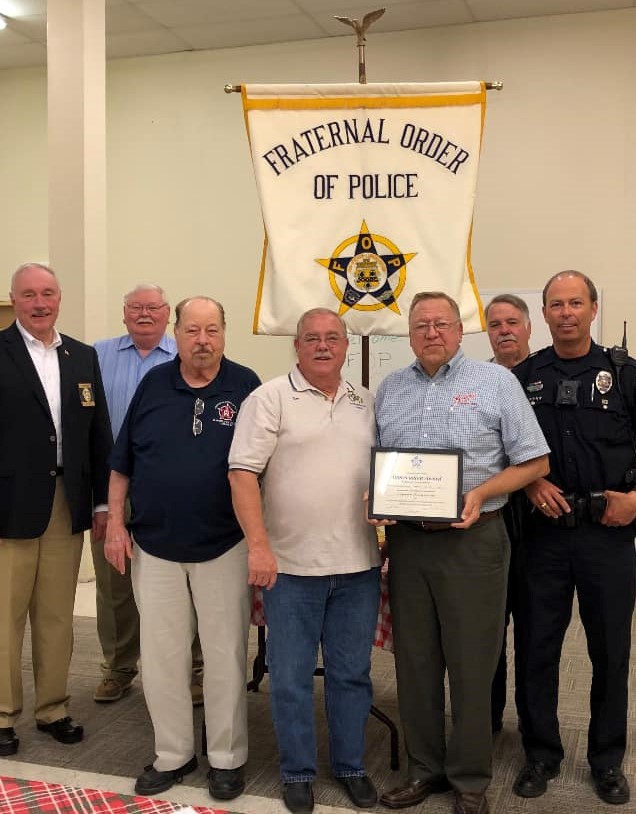 Jerry Hawk, Sales Manger for Grippo Foods, Inc., being awarded an appreciation certificate for his company's ongoing support of law enforcement and their generous contribution to the FOP Southern Ohio Coalition.
The Southern Ohio Coalition is comprised of
Southwestern Hamilton County FOP Lodge 113,
Western Hamilton County FOP Lodge 84 and
Eastern Hamilton County FOP Lodge 74.
The Fraternal Order of Police is the largest organization of sworn law enforcement officers in the world, with more than 325,000 members in more than 2,100 lodges. The FOP is dedicated to its members, committed to improving the working conditions of law enforcement officers, and attentive to the safety of officers.
The FOP provides employee representation for many officers, along with legal representation. For those who are not represented by the FOP through collective bargaining agreements, the FOP has made available a Legal Defense Plan, tailored to the needs of law enforcement officers. The plan is available with coverage in several areas: Criminal, Civil and Administrative.
Our lodge also officers a death benefit, FOP Services for those who have departed, and intangibles such as the fraternity that exists among our members.
In addition, the Ohio State Lodge of the FOP has partnered with Eastern Gateway Community College to create and FOP Scholarship Fund which provides free higher education opportunity to FOP members and their families.
Click for the FOP Brochure