TICKETS FOR THE FALL BANQUET AT THE FARM ON OCT. 17, 2020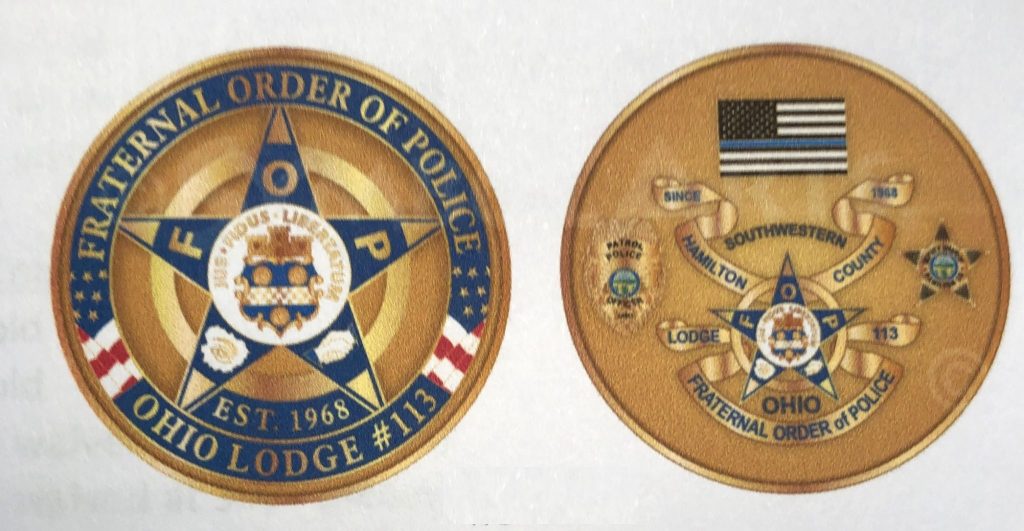 The FOP Lodge 113 challenge coins are in! You can order them now using PayPal or pay by cash or check at a meeting.
DONATIONS TO FRATERNAL ORDER OF POLICE LODGE 113
Individuals wishing to make a contribution to the Lodge may send donations by check payable to F.O.P. Lodge #113, P.O. Box 42592, Cincinnati, Ohio 45242. Questions regarding memorial donations may be directed to our lodge president, Jim Martin president@fop113.com
You may also use the link below to make your donation electronically. Thank you!
2021 DUES PAYMENT $73.38 (Includes convenience fee for PayPal processing)
Deadline for 2021 Dues Payment is Oct. 25, 2020. Checks must be received by that date.
There will be a $10 late fee.