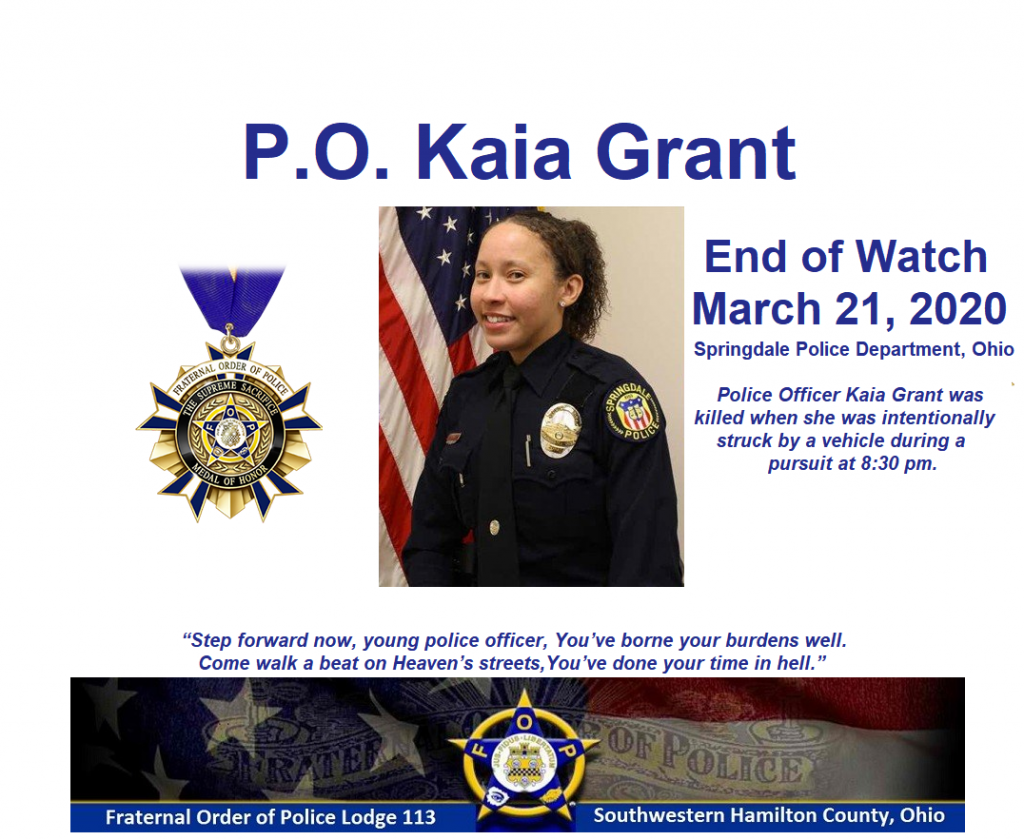 Police Officer Kaia Grant was killed when she was intentionally struck by a vehicle during a pursuit at 8:30 pm.

The pursuit began in a neighboring jurisdiction when officers attempted to stop an armed, suicidal subject. The pursuit proceeded onto I-275 where Officer Grant and a police sergeant were preparing to deploy stop sticks near State Route 4. The driver intentionally swerved toward them, striking them both.

Officer Grant was flown to a local hospital where she was pronounced dead. The sergeant suffered non-life-threatening injuries.

The subject was taken into custody.

Officer Grant had served with the Springdale Police Department for eight years. She is survived by her parents.
Copyright © 1996-2020, The Officer Down Memorial Page, Inc.