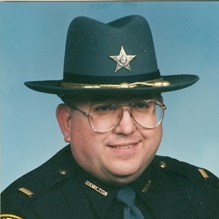 Robert D. Pieper, known to friends as "Bob" passed away on Friday, May 4, 2018, peacefully at home with his family at the age of 71. Bob will be forever remembered by his wife of almost 25 years, Beverly (Haines) and his children, Michelle (John), Monika (Jeffrey) Melinda, Misty (Joey), Jason (Rachel). Bob will also be fondly remembered by his eleven grandchildren, Ryan, Tyler, Amber, Chad, Kory, Carson, Claire, David, Korrin, Lauren and Jayde. Also his great grandchildren, Adalyn and Nova Rae. We don't want to forget his four legged friends Cody and Maggie. He was preceded in death by his parents Robert and Esther and his sister Pamela. Bob will also be forever remembered by his numerous co-workers, students and dear friends.
A native of Cincinnati, Bob attended Colerain High School graduating in 1965. After graduation he worked at Merrell Dow until joining the U.S. Army where he was stationed in Bamberg Germany. He returned home to continue his education and joined the police academy to become a Deputy Sheriff with the Hamilton County Sheriff's Department for 25 years. He then went on the University of Louisville to obtain his training in Police Administration and traffic control.
Bob held several positions at the Sheriff's department, to become a Lieutenant in the traffic division. He taught at the police academy at Scarlet Oaks where he trained many of the highly qualified police officers, some that are still actively working. He then became Chief of Police at Carlisle Ohio until retiring in 2004. He was the security advisor for Arch Bishop Moeller High School beginning in 1998 and until his death was still active with Moeller and the athletic department.
In his spare time Bob liked to go fishing, camping, cheer on Cincinnati sports teams and spent countless hours with his family. He also enjoyed watching his great grandchildren grow up.
In loving memory of Bob, contributions may be made to Wounded Warrior Project, National Processing Center Topeka, Kansas 66675, or Arch Bishop Moeller High School, Attn: Athletic Department, 9001 Montgomery Road, Cincinnati, Ohio 45242.
Visitation will be from 5:00 pm to 7:00 pm on Wednesday, May 9, 2018 and from 10:00 am to 11:00 am on Thursday, May 10, 2018 with the funeral service at 11:00 am at Newcomer Northwest Chapel, 7830 Hamilton Avenue, Cincinnati, Ohio 45231. Burial to follow at Arlington Memorial Gardens.